Welcome
Follow us on Facebook
Follow us on Twitter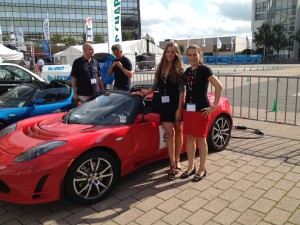 Hi there!
We are a team of women who would like to show that electric vehicles work, that they are a great way to be mobile without polluting the environment, and that it's fun to drive such clean cars.
We plan to drive around Germany, Europe, and the world in summer 2016 to promote electric vehicles, driven with electricity from clean sustainable energy, and to protect the living conditions on this planet for future generations.
We participated already in the "World Advanced Vehicle Expedition" WAVE 2014, 2015, 2016, 2017 and the Bertha-Benz-Challenge 2014.